Liz & Keisha's romantic wedding at Whitby Castle, Rye, NY
This fascinating love story is a testament to the true love that makes this world go round. Pictures indeed speak louder than words. Two people, who compliment each other, have found the purest love, happiness, and devotion in each other. What a privilege it was to document your wedding, dear Keisha and Liz.
Liz and Keisha wrote their own vows and those heart-warming words surely made everyone tear up.
Liz

Before there was Lizzy and dimples.. There was someone who wasn't comfortable with being herself… Someone who didn't want to risk getting hurt and didn't know how to open her heart… How we got here had its ups and downs, but it led me to here, standing in front of you without a doubt in my mind that i want to marry you.

You have taught me to be myself, stand tall and proud of who i am. You have been there for me every step of the way, you have dried every tear, massaged every sore muscle, and have been there for every 14-hr race from start to finish.

As much as I have been known for my athletic strength, you have been my strength. I admire you for being true to urself, for living your own best life, and loving with an open heart. I admire you for being strong, intelligent, and direct to the point woman. When I look at you, I see someone i am in awe of.

From the outside we look like total opposites. But when you look deeper, you will see two people who love to travel, we cherish our family and friends and enjoy our quiet time at home on a sofa and, of course, with a nice glass of wine.

I promise to be a shoulder to cry on, a hand to hold and be your shelter as we are stronger together. I promise to travel thru the ups and downs of marriage with you, always by your side. I promise to love with you, laugh with you, to race life's challenges with you. I stand in front of family and friends to give you my hand and give you my heart.
Keisha

I knew you would be different by our first Christmas together. You had the sweetest Christmas stockings for me filled with knick nacks. There was particularly long odd strangely wrapped gift that you urged me to open first…so i did and it was a box of dirty windshield wiper blades. I was so confused.

But you wrapped my old windshield wiper blades because you knew i didn't take good care of my car and you bought me new ones and put them on my car.

Acts of services is how you show love. You knew i didn't take the best care of my car and it was winter and the wiper blades needed to be changed months ago. So you changed them and wrapped the old ones. You gave me what i needed and have done that over and over for the past eight years. You always know just what i need and it comes at the right time.

If i were to sum up our relationship, I lured you out of ur shell and got you to tell your story and you slowed me down and taught me to be patient. You taught me to wait on the really good days because they were worth it.

And the really good things are not the things you buy. They may not always come in the package that you'd expect. You taught me to be quiet sometimes… You taught me to take care of myself… that I'm more than just a brain. You've made me not be serious. You taught me to just laugh and make fun of myself. You taught me life is about those small acts of service day in and day out.

It's about love and devotion. It's about those moments, when you can just talk to each other and fall asleep in each other's arms. You taught me that's what counts and that's what matters. You are my person. You are the face I want to see every day when I open my eyes and every night when I close them. You have my heart. You have my love. You are my everything. I love you.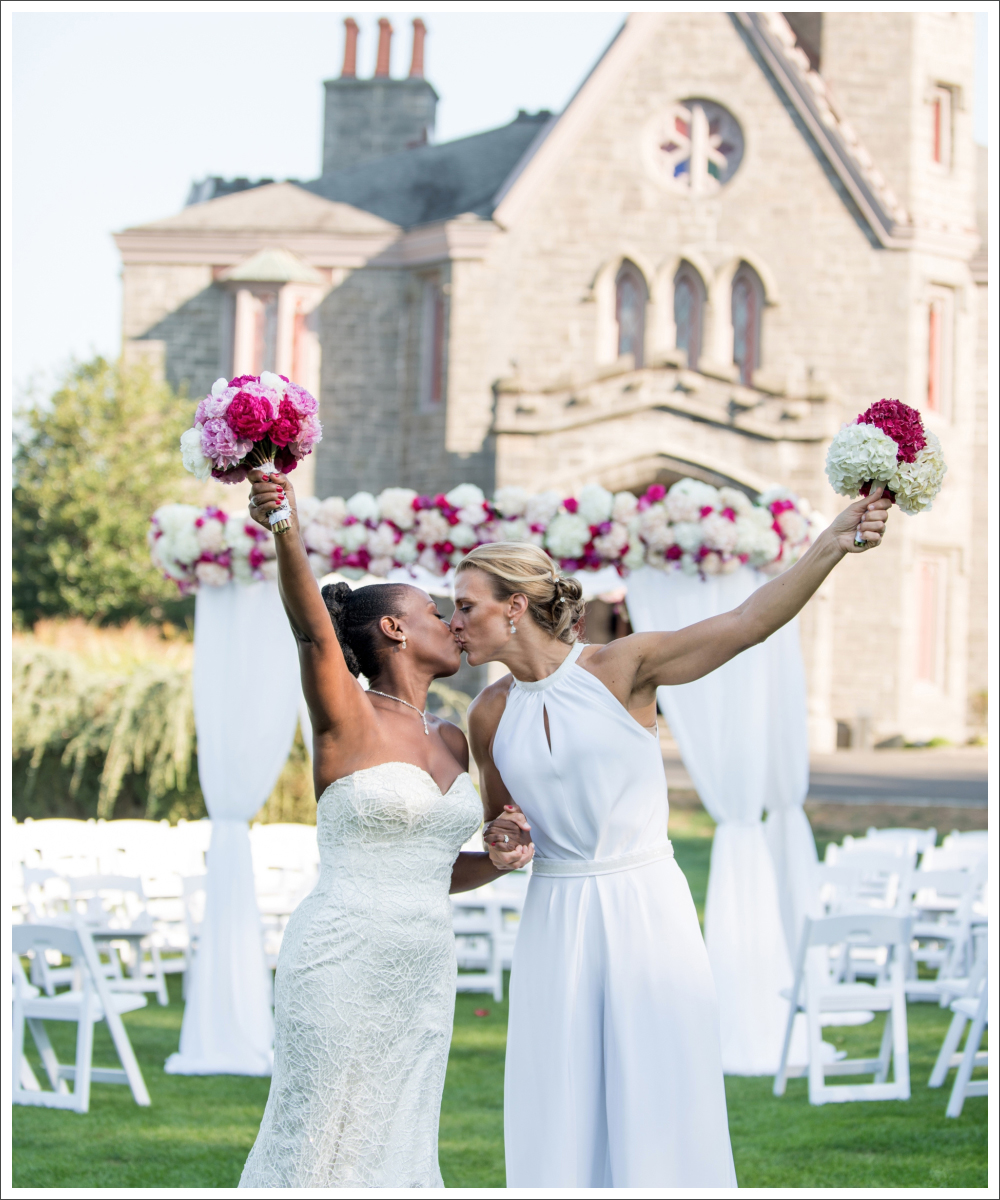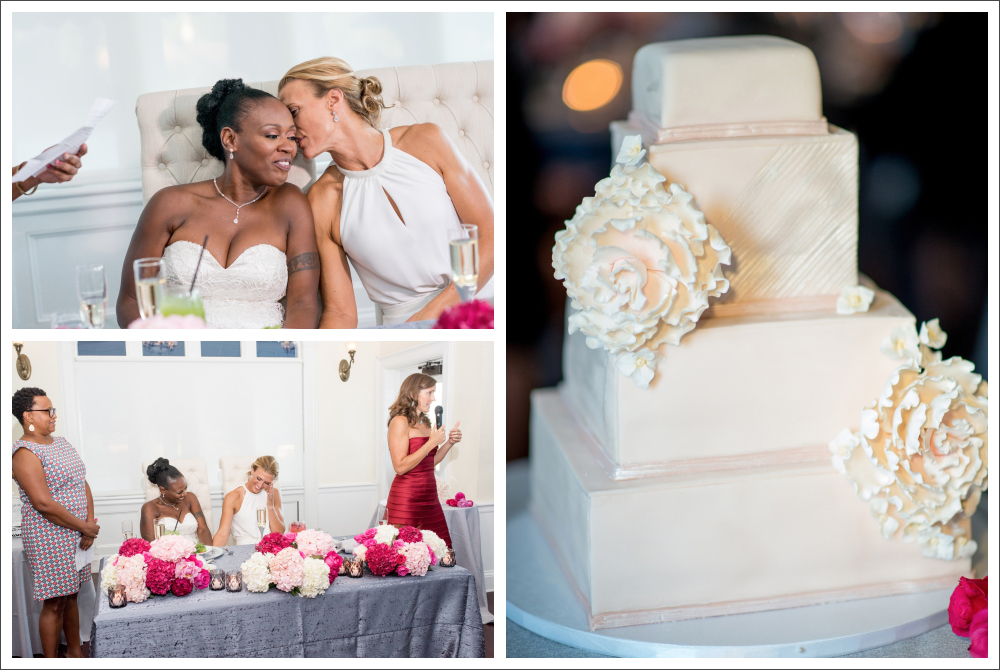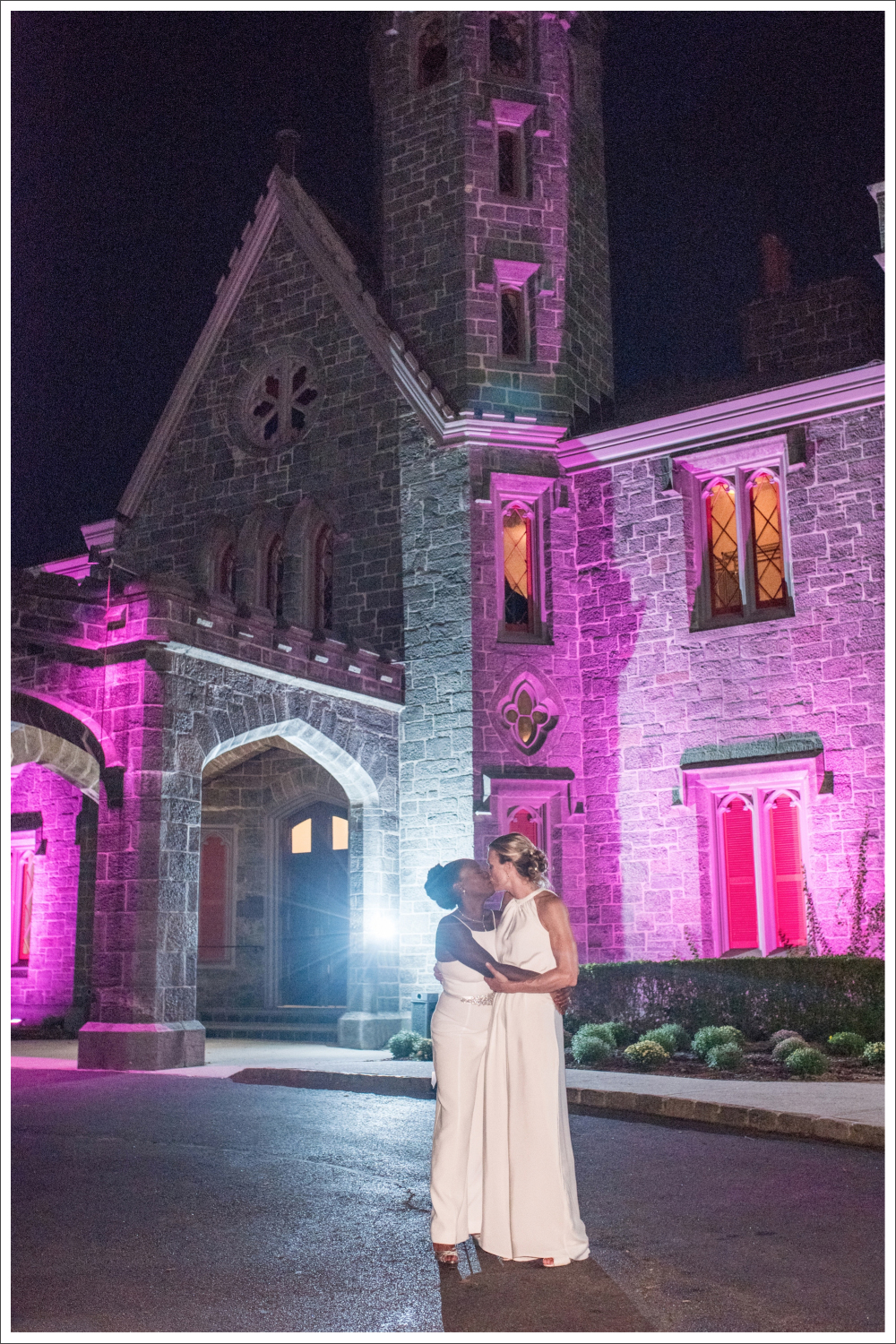 The couple's wedding was selected for an editorial feature in the most prestigious wedding publication in New York City, New York Weddings magazine in its fall 2018 issue!
The couple's poignant wedding video has gotten over 3,000 views on YouTube. Congratulations, Liz & Keisha and cheers to the true love!
Event planning and design: Björn & Co
Linens: BBJ Linens